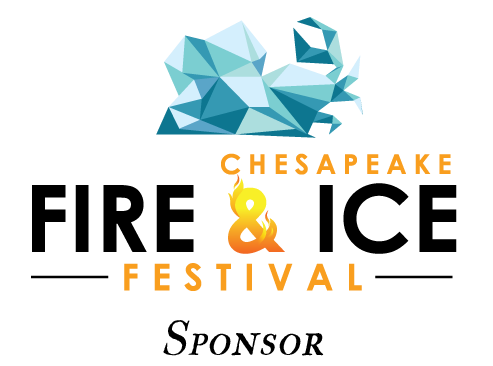 February is packed with inspiration for what to read next. Between Black History Month, Valentine's Day and Presidents' Day, we've got plenty of book recommendations to cozy up with this month. To celebrate the loved ones in your life, we offer a variety of gift ideas and books that span multiple genres including a collection of love-themed children's books. At Flying Cloud, you'll find everything from Poetry to Fictional Romance novels and cookbooks to inspire a romantic evening. We're here to help you find that perfect Valentine's Day gift, including complimentary wrapping.

Feb 18th 12pm-1pm
Flying Cloud will be hosting a children's book reading during the Chesapeake Fire & Ice Festival this Saturday, February 18th from 12pm-1pm. Come enjoy a selection of winter tales before you head to the free community ice rink, sponsored by Bluepoint Hospitality. Participants will receive a voucher for hot chocolate or scoop of ice cream from our neighbor around the block, Bonheur (5B Goldsborough Street, Easton MD).


You can't go wrong with classic tales of romance: from Emma and Persuasion by Jane Austen to more tragic classical romances such as Jane Eyre by Charlotte Bronte and Tess of the D'urbervilles by Thomas Hardy. Our special edition covers make for heirloom quality gifts.


This Presidents' Day, we're deep diving into understanding what drove the ideologies and philosophies of our nation's founders. We have biographies on Benjamin Franklin, George Washington, and Thomas Jefferson, but who were their influencers? We invite you to explore our Early American History, Philosophy, and Women's studies offerings, where we source literature from the brightest minds engaging in thoughtful conversations about our past, present, and future as a collective society. Political philosophers Thomas Paine and John Locke are two of the earliest and most profound:





We are proud to offer an Active Military and Senior Citizen (age 65+) 10% discount every Monday and Tuesday in-store and an Educators 10% discount every Wednesday. To qualify, please present your Active Military ID, Driver License and/or Professional Educator ID to the front desk once so we may add this information to your customer profile.
Thank you for being a friend and patron of Flying Cloud! We look forward to seeing you next.
Warm wishes,
Sharon, Debra, Margaret, Bridget, Colleen, Bernadette, and Jack